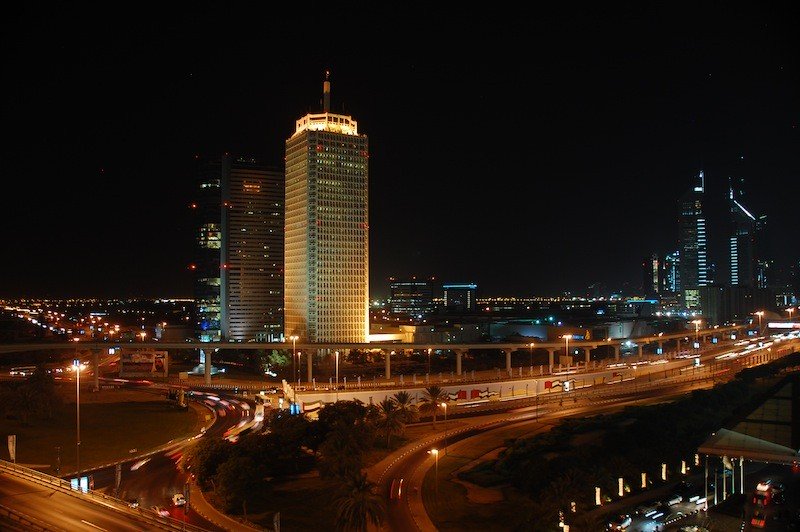 Even when I got the idea for the first time, I had no doubt about where the world's largest fitness expo should be held. Dubai is just the perfect venue for an event of this scale," says Mr. Arif Mirza, the man behind the upcoming Fitness Expo Dubai 2016.
When Mr. Arif first invited me for a workout session at the Burj Khalifa, where he resides, I was a little surprised that he wanted to organize a fitness expo in Dubai. But over the course of our discussion, Mr. Arif spoke at length about his vision and the determination I know him to have, I knew he was going to make something happen.
Now, just over a year later, Mr. Arif has come a long way, traveling between different fitness events and expos around the world and connecting with some of the top names in the industry. Now more than ever, he seems determined to see his plan to the end, and once again I was left to wonder why Dubai, but then, it all makes sense.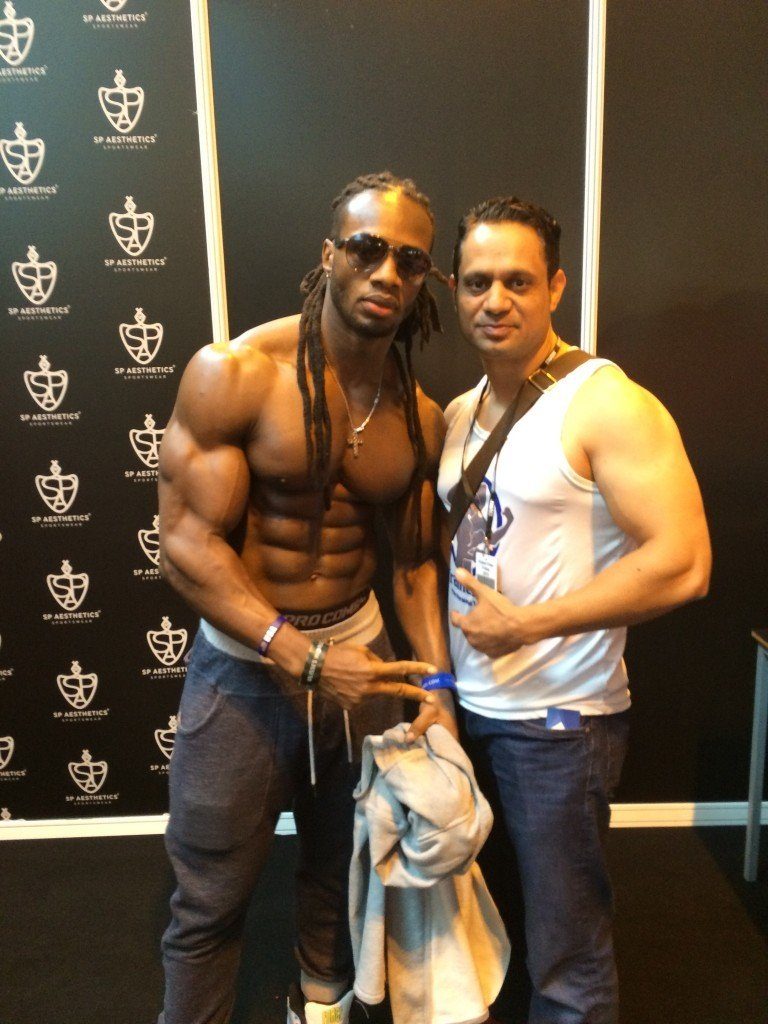 Mr. Arif with popular fitness model Ulisses.
From his apartment at the Burj Khalifa, Mr. Arif looks upon the transformation Dubai has undergone. The city has truly risen beyond expectations and has consistently challenged the whole world to do better.
Whether it is the world's biggest mall, the world's richest race or the world's tallest building – Dubai is synonymous with the best of the best, and if there is an event that truly stands above the rest, Dubai is well equipped to host it.
For instance, the location chosen by Mr. Arif, the Dubai International Marine Club is one of the region's premier sports venue and is fully equipped to host a fitness expo on the scale Fitness Expo Dubai 2016 is aiming for.
Similarly, following Mr. Arif's successful personal training venture, Trainer.ae, he has been able to garner local support and make connections in the UAE's own health and fitness industry. In fact, it was his time in this venture that he realized that the UAE, and more specifically Dubai, were primed for such an event.
Holding an international expo in Dubai also makes sense because of the city's central location and ease of access in terms of travel from around the world. Given how many people Mr. Arif is confident about pulling in, the location for the venue needed to be both accessible and convenient, yet a place that would leave an indelible mark on the visitors.
Mr. Arif is has also been in talks with the local government bodies, which are more than keen to support such initiatives which can contribute towards a healthier future for the people of Dubai.
Currently Mr. Arif and his team are geared up to push ahead and make the Fitness Expo Dubai one of the grandest fitness events of the world. Meanwhile, he'd love to hear from you, so please feel free to comment below, share your thoughts and give us any ideas you have for the Fitness Expo Dubai.
In case there are certain people or companies you wish to see at the Expo, you can demand them here. We also recommend that you make booking enquiries for the expo ahead of time to ensure that your spot is reserved.
We're also working with a lot of exhibitors and sponsors who are keen to contribute to the expo and utilize this opportunity to get more reach, exposure and customers for their brands. If you're interested in exhibiting or sponsoring, you should fill in the form here and one of our representatives will get in touch with you to work out the details.
We truly hope that each one of you will be taking part in the World's Largest Fitness Expo, and we'd love to hear from you. For now, let's work towards making this an event for the history books.
INTERESTED IN SPONSORING AND EXHIBITING?
DOWNLOAD THE FITNESS EXPO DUBAI BROCHURE.
The Fitness Expo Dubai is set to be the World's Largest Fitness Expo and provides businesses, brands and professionals the perfect opportunity to maximize their exposure, awareness and sales.