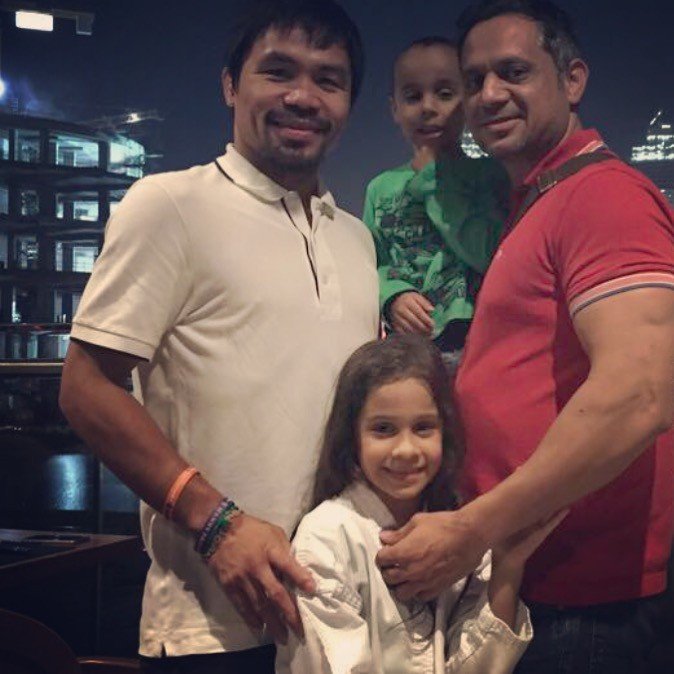 How to promote your fitness store to your clients in Dubai for maximum sales
Dubai is growing very fast for the health and wellness. More and more people in all parts of Dubai are taking the steps to stay fit, they buy gym memberships, workout, have personal trainers and they buy supplements needed to fuel their body.  As a supplement store owner in Dubai, you would want to know how to market your store to them and convert them to a paying customer.
The whole reason you have a storefront because you serve people face to face and you are good at converting those who walk in.  How you bring them in, depends on your location and your marketing efforts.  More people you or your staff see face to face, better your sales are. This clearly shows a co-relation with face to face interaction and sales.
The store owners are used to having people walk in and ask them questions about exercises, dieting, and nutritional advice and the advice your staff gives, ends up selling more products.
The key for you or even online supplements store is to find the biggest face to face opportunities you can find.  In this regard, those who know the Biggest Fitness Expo in the world is taking place in Dubai in Nov 2016, they are taking steps to secure their spot.
Why fitness expo is a very good marketing opportunity for your supplement store?
Because the entire event is focused on health and fitness and there is no bigger targeted event in the world for supplement wholesaler or retailers.  The advantage you have is, it is right in your backyard.  Imagine face to face interaction with tens of thousands of people over a three day period.  Not only you get to promote your brand but you actually get to sell your products.  Read on and you will see how this event is a must for you.
Contact us right now by filling the form below. You will never be alone, we will be there to support you every step of the way.
INTERESTED IN SPONSORING AND EXHIBITING?
DOWNLOAD THE FITNESS EXPO DUBAI BROCHURE.
The Fitness Expo Dubai is set to be the World's Largest Fitness Expo and provides businesses, brands and professionals the perfect opportunity to maximize their exposure, awareness and sales.
It will also allow you to see more wholesalers who will be there to find retailers like you.  It is your chance to get face to face with customers as well as wholesalers.
What should you do at the expo?
You can just show up or you can come with full intent of making money.  If ROI is your main reason,  you can't have a mindset "If you build it, they will come". But just like your actual business, you'll need to work to market yourself to potential customers at the exp. Luckily, with the fitness expo the majority of the clients are already there with an internet to buy, and every single one is your potential customers. You already have an excellent potential customer base who are there for advice and information they can use to enhance their lives with supplements. Now it's just a matter of letting them know about your stall at the expo in the right ways. Let's look at some of the ways you can get the word out to the participants of the largest health expo in Dubai.
1. Make a strong call to action on your primary website
Your primary website normally has traffic, which includes both the future buyers and the current.  As well as people search online without knowing who you are. You can let people know, you will be participating in the largest fitness expo in the world.  This actually gives you more credibility, it shows people, you are where things are happening.  This will allow them to recall your brand when they are at the expo. This is why companies run to major events for sponsorship and participation.
Strong call for action; should be based on offering something of value to people, who buy from you at the expo. There should also be a secondary call, which is based on converting people at a later time. Talk to our marketing team, we have proven strategies for the expo participants, which are guaranteed to produce sales.
When you promote your presences on the expo on your website, it will also get you traffic, which is looking for the expo. This traffic is organic or social traffic, which you can convert for sales. Our marketing plan for participant covers that as well.
2. Add the news about your presence at the expo to your regular emails to clients
Some people have their own email marketing system, others use third parties such as Mailchimp, Aweber, or one from us (FED mail), which is available for free to supplement store participants in the expo.  We help you write it, design it and send it to your mailing list for Free.  We have proven methods of increasing the open rates and conversion.  Why not use these emails as a chance to get your clients excited about your participation at the largest fitness expo? We will help you insert images and products with links and your own short descriptions. We will help you create different emails to segment your market, something along the lines of "At the expo we're focusing on slimming down or how to lose love handles or slim down your hips". Each segment will get product information along with it, which they can purchase even right now.  We will also help highlight specific products or groups of products with an explanation about why you love it.
3. Introduce your presence for the Expo in Dubai in your store
You can place an ad in your window, which we will help you design. You can also tell your customers you will be participating at the expo with "call to action", which we will help you develop.  We will give you a unique pitch for the customers who didn't buy anything from you and were about to leave. This pitch is sure to get your more sales from these window shoppers at the expo.
4. Connect your social media to your Expo Booth
We will provide you with a step by step social guide on how to promote your presence at the fitness expo, which will get you more likes, comments and shares.  The best part is, the plan can also be used to promote your business itself.  We write, design, and develop all creatives for you with exact instructions. We will give you an action based post, which you can use daily, weekly and monthly.  Just by participating in the expo, you can get some of the best social marketing minds at your disposal for absolutely free.
5. Write a blog post about supplements, which can solve most frequently asked questions about a concern
Content marketing is very effective and done right can bring you clients throughout the year.  Use content marketing to show your knowledge about the industry and in the post, let your customers know, they can ask you any face to face question at the expo or in your store. Questions like,  "Do I need to take protein powder to get muscles?" "Are supplements bad for you?" "What's the difference between whey concentrate and isolate?". We know not all supplement store owners in Dubai have the time to write great content, this is why we have decided to do it for you.  Those who purchase their booth at the expo before this month ends, will get a weekly post written by some of the best content marketing experts. We will add the post to your own website and some to the expo site, giving your store traffic from the expo throughout the year.
Imagine you getting some of the best content, written, design and posted for you, Free of charge. This posting is not once or twice but every week from now until the time, the expo starts.
6. Sure way to get repeat clients
Any business, which gets repeat clients is the one that grows the most.  We have teams, which have been participating at most big fitness expos in the world and we have found an amazing way to get repeat customers, not only at the expo but also to your store.  This one simple strategy alone, will increase the "Lifetime Value" of each of your customer.  This one simple, easy to use method gives you leg up over your competitors and it also gives you happy customers, who will appreciate what you are doing for them.
7. Write descriptions for your favourite products with simple twists
They say the weapon of choice in today's world is "communication". Those who communicate well in person and on paper (internet), are the ones who will go further. We will show you, how to add as much detail and information about products as you want, and will show you how to use your product pages to share knowledge and experience with your clients, without creating duplicate content? The biggest sellers at the expo around the world have some common phrases and words, which increase their sales. You will get the research; without doing the work and we will show you, how to use it for your expo presence.
8. How to get more sales from those who didn't buy from you
We will show you exactly how to find and contact people; who were interested in buying from you and may even have taken the steps but for one reason or another, did not go through with it.  This group of possible customers is a goldmine for any business.  You will love us for it and just this aspect alone is going to make your participation in the expo "worth your while".
9. How to qualify possible customers.
Regardless of what people say, not all clients are equal. There is no doubt, all clients are important but they are not equal.  One of the key to making ten times the money at the expo, is to be able to qualify customers, from window shoppers or worst, from competitors who are trying to hinder your sales. The top sellers at the fitness expos, have a well thought strategy for it. Those who just show up without knowing it, will earn a lot less from sales at the expo.  The strategy is so good, you can use it in your supplement store right now. Imagine you have one staff member working, there are 5 people in your store and your staff is able to pick, in order of importance, as to who will buy more?  Just imagine. Or, participate in the expo before the month ends and let us share it with you.  You will love what it produces for you, in your store and even on your website.
10. How to make sure you sell out your stock
Once you've understood what face to face interaction and target marketing can do for you, you know understanding your clients' goals and a chance to talk to them in person about supplementation advice, can for sure increase your sales.  This is just the start, how do you get way more sales from each customer?  Increasing the number of customers who come to your booth or your store for sure, will help you make more money but finding a sure way to sell more, to each customer is growth on steroids.  Expo participants get a unique yet simple way to sell more, which will work at the expo for sure but it will also work for you, right now.  Fill the form below and get a value from the expo, which will stretch your mind and sales.
Conclusion
Just showing up at the worlds largest fitness expo will get you sales; because it will be bringing boat load of your target market, all in one place.  The ones who will have the most success; are those, who will be prepared, ready and have plan of action, on how to get the best return on the investment.  Promoting your expo participation does take a bit of work, but consider the fact that the expo will already have a group of interested, passionate people looking to you for advice, and you'll see that half of the work has already been done. Now you just need to get them active and interested in your products. With the kind of help we will be providing for you and our well researched strategies, you will get the value, which will last you long before and long after, the event.
Why are we doing more, much, much, more than other expos?  Answer is simple, you must get the most value from the biggest fitness expo in the world. More value you get from the event, participation in the next year expo will be a no brainer for you.  From all our research, the conclusion is simple, regardless of how successful the overall event is, if you as an individual supplement store participant, is not happy with the results you got, we failed. This is the main reason, we are making sure, you get value way before, during and long after the event.
Sign up right now and let's help you grow.
Contact us right now by filling the form below. You will never be alone, we will be there to support you every step of the way.
INTERESTED IN SPONSORING AND EXHIBITING?
DOWNLOAD THE FITNESS EXPO DUBAI BROCHURE.
The Fitness Expo Dubai is set to be the World's Largest Fitness Expo and provides businesses, brands and professionals the perfect opportunity to maximize their exposure, awareness and sales.
We will focus on Health and fitness related industry and why it is a goldmine not only for supplement stores in Dubai, Nutrition Store in Abu Dhabi, Natural Supplement Store in Ajman, vitamins and nutritional supplements in Sharja, supplement suppliers Fujairah, Sports Nutrition in Ras Al Khaimah, and Vitamins, Supplements in Umm Al-Quwain and supplement manufacturers in whole of UAE. Regardless of what part of UAE you operate in, If you have health and fitness related product or service, there can be a lot to gain from promoting your product in person, through the worlds largest fitness expo taking part in Dubai in Nov 2016.