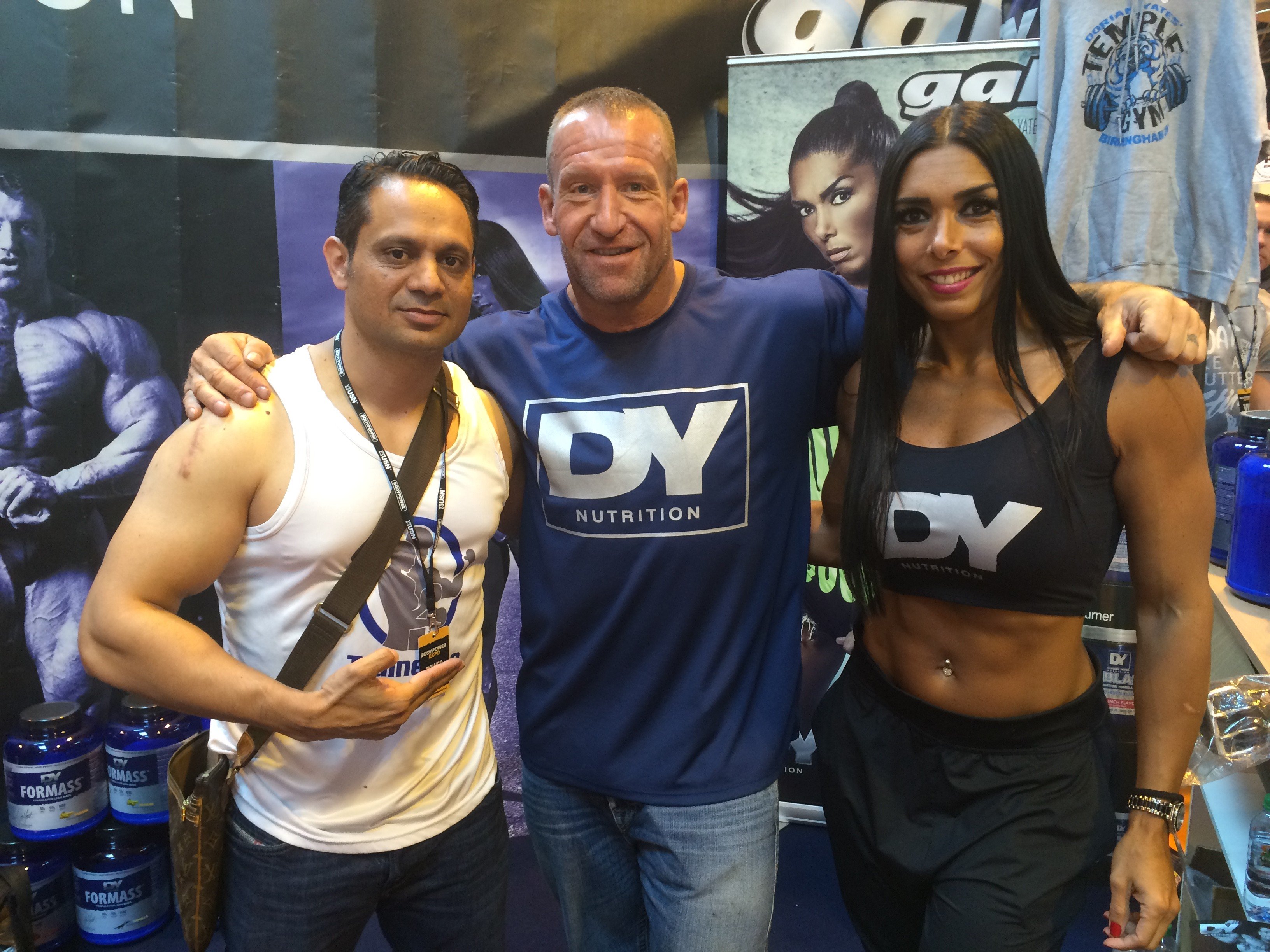 Participate in the worlds largest health expo in Dubai.
How to benefit from health and beauty market in Dubai UAE?  Dubai is one of the fastest growing cities in the world and with it comes the best of the both worlds.  Dubai hosts some of the top exhibitions in the region and has won the biggest of them all "Expo 2020" and FitnessExpo.ae is launching the worlds largest fitness expo in Dubai in November 2016.
With this in mind, we wanted to make sure those who come to Dubai to Exhibit their product or service get as much value as possible.  Trade shows and exhibitions are an excellent way to promote your business in Dubai, which is also a hub to reach the entire region Middle east, INDIAN SUB-CONTINENT, NORTH & SOUTH AMERICA.  Hassle free visa entry allows decisions makers to come to Dubai at a short notice, which further increase the attendance to the expos in Dubai.  Participation is also a great way to network with other industry members and grow customer base.
Some trade shows in Dubai are business-to-business events where goods and services in a specific industry are exhibited and demonstrated to other businesses. Others are exhibitions geared more towards business-to-consumers where the audience is normally the general public.
Return on Investment is Important
The Trade shows and exhibitions in Dubai are excellent way to showcase your product and services but if you are not prepared, the return on investment will not be as good as it could be. This is the reason Fitness Expo 2016 has created this guide to help all businesses participating in any of the trades or exhibitions in Dubai to benefit.  If you are one of the exhibitors in the worlds largest health and fitness expo in Dubai taking place this coming November, we have a dedicated team to help you.
What are the benefits for participating in events in Dubai
In order for you to understand the upside, first thing is to understand the benefits and risks. Once you understand the risks and rewards, use that knowledge in your decision making, when deciding to exhibit your product or service in Dubai. There are so many events and each could have it's own guide. For the purpose of clarity, we will focus on Health and fitness related industry and why it is a goldmine not only in Dubai, Abu Dhabi, Ajman, Sharja, UAE but in the entire region. If you have health and fitness related product or service, there can be a lot to gain from promoting your product in person, through the worlds largest fitness expo.
The United Arab Emirates (UAE) is the safest fast developing country with multinational population. UAE is composed of seven emirates, Abu Dhabi, Ajman, Dubai, Fujairah, Ras Al Khaimah, Sharjah, and Umm Al-Quwain and Dubai is it most branded emirate.
The leadership in Dubai has taken the emirate to the promise land.  It continues to push the boundaries of Vision and delivers eye opening projects, from the worlds tallest building Burj Khalifa to man made islands.  It has worlds largest shopping complex (Dubai Mall), Jebel Ali Port and Free Zone (which allow national of any country to setup their own business), Dubai International Airport the home of Emirates Airline, and numerous artificial islands: Yas Island, Palm Dubai, and a man-made archipelago called The World.
It attracts top celebrities and athletes from around the world.  Athletes likes Floyd Mayweather, Manny Pacquiao, Lionel Messi, and many more.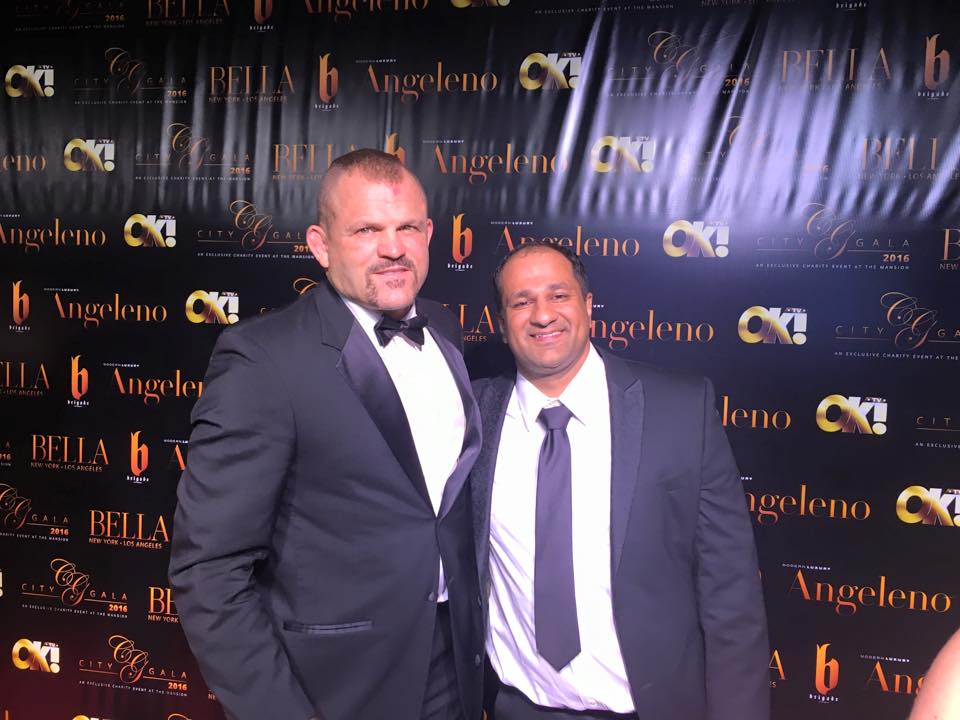 Chuck Liddell with Com Mirza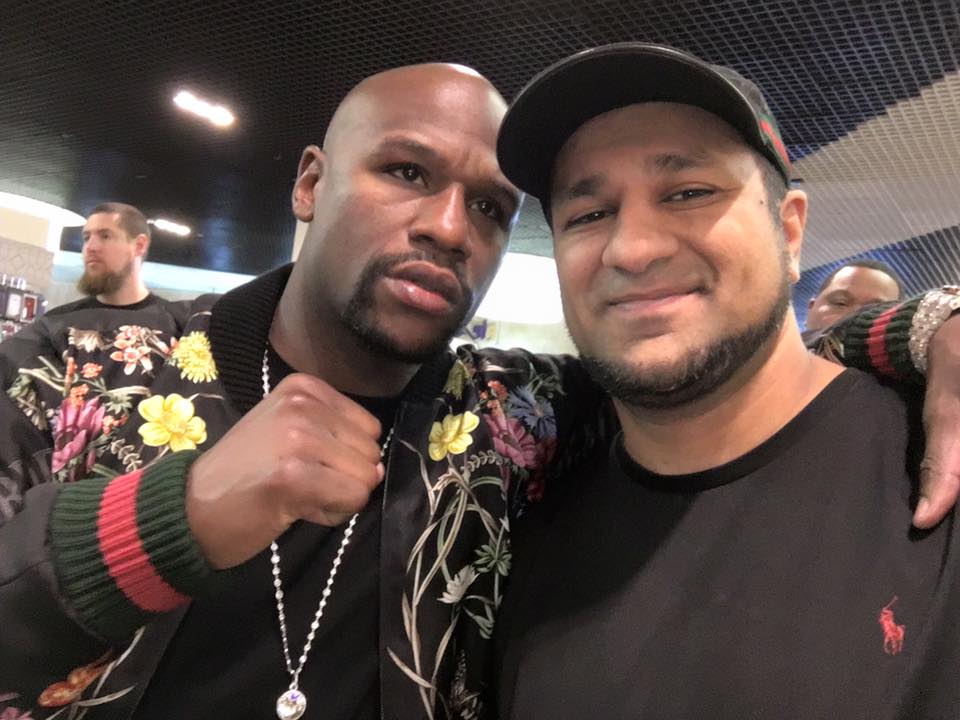 Floyd Mayweather with Com Mirza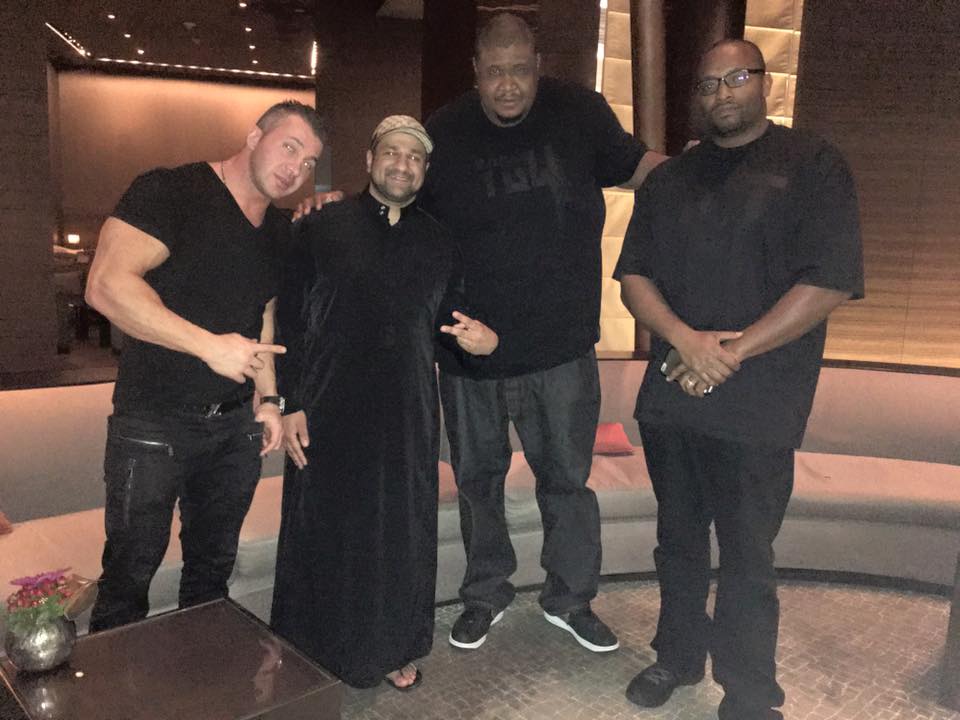 Hanging with the money team #TMT Floyds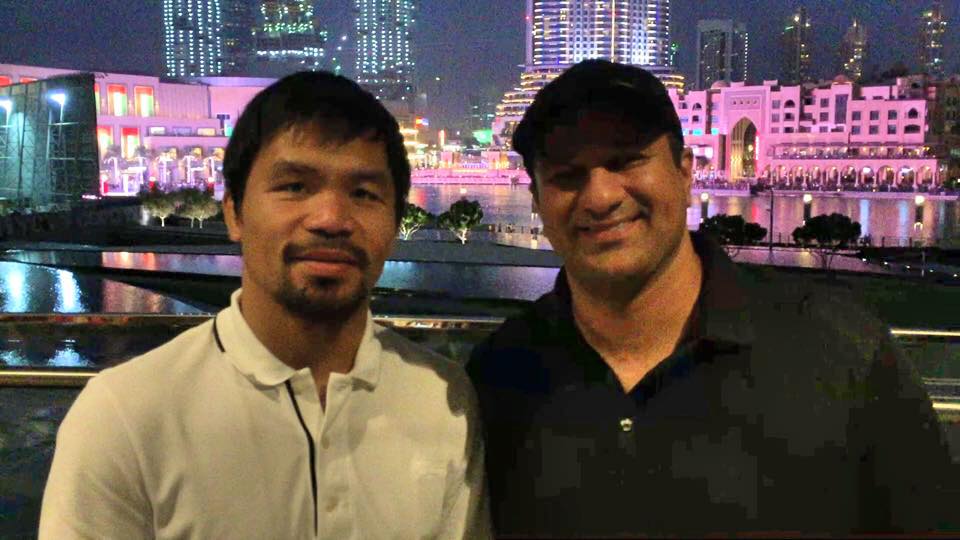 Manny Pacquiao in Dubai with Mirza family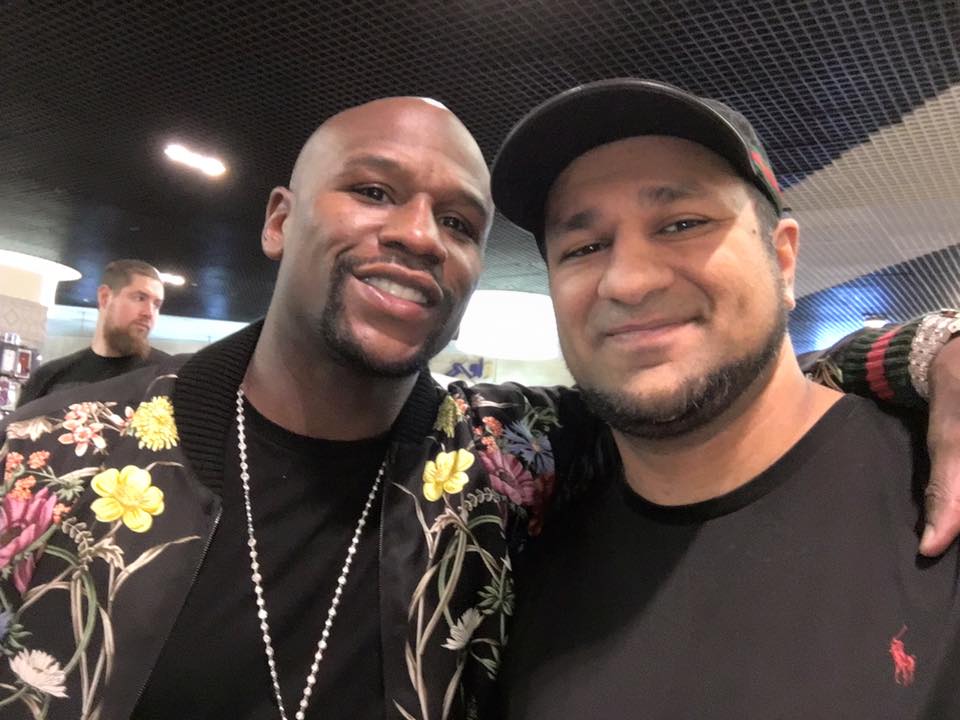 Floyd Mayweather with Com Mirza in Dubai
Dubai is full of Mavens
It is a trend setter, those who come to  visit and those who are living in Dubai all have influence in their homelands.  When they go back to their country to visit, whatever product they take back, has a chance of gaining traction.  They act as the Mavens, which is explained in Malcolm Gladwell debut book "The Tipping Point: How Little Things Can Make a Big Difference"
Mavens are "information specialists", or "people we rely upon to connect us with new information". They accumulate knowledge, especially about the marketplace, and know how to share it with others. Gladwell cites Mark Alpert as a prototypical Maven who is "almost pathologically helpful", further adding, "he can't help himself". In this vein, Alpert himself concedes, "A Maven is someone who wants to solve other people's problems, generally by solving his own". According to Gladwell, Mavens start "word-of-mouth epidemics" due to their knowledge, social skills, and ability to communicate. As Malcolm Gladwell states, "Mavens are really information brokers, sharing and trading what they know".
Dubai is one of the worlds largest hub for Mavens plus health awareness within Dubai and UAE as a whole is on a all time high. Those who consider health important also have money to spend towards it.  Imagine a whole new country willing, ready and able to buy your health related products and services for personal use and become vessels to take your products to their homelands.
Benefits of participating in the worlds largest fitness expo in Dubai
Benefits of participating in the worlds largest fitness expo in Dubai UAE are substantial. Fitness Expo Dubai will be a platform for connectivity to help pioneer new partnerships for growth and sustainability for the future in health and fitness industry not only in  UAE but in the entire region.
Dubai does it different
Normally attending expos, it is the job of the exhibitors to use their marketing savvy to not only showcase their product and services but also see what kind of partnerships can be formed.  The worlds largest fitness expo in Dubai in 2016, does it different.  We have a dedicated partnership opportunity team, which works for you. You decide who you want to meet and our team will arrange it for you. From distributors to corporate executives, we arrange it all.  Once you decide who you want to meet, our team gets in action and arranges a pre arranged meeting for you.  These meetings will take place before, during and after the exhibition in Dubai.
Win New Business in Dubai
There is no doubt MENA is the fastest growing region in the world offering new business opportunities to suppliers of health and fitness product and services.  Participation in largest health expo in the world will help you reach a large proportion of the health and fitness market – the key partners, wholesale and retail distributors, large corporations, government departments and consumers.  The largest Health Exhibition in the world is the best platform to network and demonstrate new interactive technologies, products and services for health and fitness industry.
If you are planning to explore or enter the market in UAE, this is your best chance, we have a fully dedicated team, who will help get your product approved for entry to Dubai and rest of the UAE.  The cost and time saving from this friction free entry for your product is well worth the participation.
Develop Relationships in UAE
Dubai is a hub for face-to-face contacts in developing relationships.  Cost per acquisition for  Developing new relationships is normally high and time consuming process.  But participation at the worlds largest fitness show will give you access to more health and fitness industry professionals at one time than any other event in the world.  which makes it a highly cost-effective way to reach and build relationships with health and fitness audience.  If you want further help, use our Partnership Opportunity Team and pre arrange your meetings.
Increase Brand Awareness For Your Company
Participating in this expo geared towards healthy body and mind will raise your profile in Dubai and the region beyond, create awareness of your company or service and generate interest in your company. You will  have the opportunity to sponsor shows, activities and seminars to educate potential customers on what your company has to offer and or knowledge you posses. Our job is to put highly targeted audience in front of you, your job is to win them over.
Retain Your Existing Clients
The best way to retain existing customers is to give them time and also let them see, you are where the action is.  When they see your competitors at the Expo and you are not there, it sends a wrong signal.  By participating in the fitness expo in Dubai you can meet and reinforce your relationship with your existing customers and hear first hand their likes and dislikes with your company.
More Benefits
Connects people from the health and fitness Industry worldwide
Pre-arranged meetings to meet and connect
Help with getting your product approved for UAE market
A Dynamic Sales Platform to Buyers attending from over 101+ Countries
The Largest Trade Show for the Health and Fitness Industry in the MIDDLE EAST,  AFRICA and the World
The #1 Health and Fitness Trade Fair serving the INDIAN SUB-CONTINENT
The Global Showpiece for New Dealerships for product and services
Deal making Partnership Opportunities between Middle east, INDIAN SUB-CONTINENT, EUROPE, NORTH & SOUTH AMERICA
A "Gateway Sales Opportunity" to reach wholesalers from ASIA & THE PACIFIC
The Latest Health/fitness product, equipment and services from Leading Manufacturers
Being involved in this exhibition in Dubai can provide you with opportunities to expand or enter a new market and create a customer database from the visitors to your display booth.
Risks
Expos in Dubai are lucrative because it brings serious buyers who are there to take advantage of face to face time with health and fitness industry.  Make sure you have done your homework, especially if you are going to be deal making on your own instead of using our service to help you do it.  There are risks involved in attending any expo and you need to be aware of those risks in the planning stages:
Expos require at least couple of days and probably more of your time.
Traveling to any trade show can be costly.
Displaying at a trade show can also be costly and ROI could be low for those who don't seek proper help and just show up.
The Worlds largest fitness expo in Dubai will have load of companies participating, you will have to be at your best to brand your company and to connect with people.  If you do not use our Deal Making service and don't have pre-arranged deal making meetings, you should have a plan on how you will network and who is the target for your networking.
Make sure you have the right marketing help, our team is standing by to help you but remember poor promotion can mean the costs of attending the trade show outweigh any revenue you gain.  No one wins alone, and we are hear to help you. make sure to take advantage.
Deciding to attend An Exhibition in Dubai
There is no doubt exhibiting at Expos is a sure way to increase brand awareness, sales and secure distribution.  The bigger the Expo more people will be attending.  This is one of the reasons, smart companies focus on mega events and do so because they know the event will attract decision makers.  Dubai is trade hub for the entire region and leadership is putting lots of resources in promoting Dubai and world 2020 Expo. The country, region and the world is seeing more and more news about Dubai, which is why picking Dubai to host the worlds largest fitness expo was a no no-brainer.
Let us help you figure things out
We will work with you to see how much funds you will need to cover attendance, display and other associated costs.
Our marketing team will work with you to determine how many prospects and clients you'll need to obtain to generate a return on your investment.
Our deal making team can help arrange on demand meetings for you based on input from you or we can suggest who would be the right people for you to meet and set those meetings in advance.
Contact us right now by filling the form below. You will never be alone, we will be there to support you every step of the way.
INTERESTED IN SPONSORING AND EXHIBITING?
DOWNLOAD THE FITNESS EXPO DUBAI BROCHURE.
The Fitness Expo Dubai is set to be the World's Largest Fitness Expo and provides businesses, brands and professionals the perfect opportunity to maximize their exposure, awareness and sales.