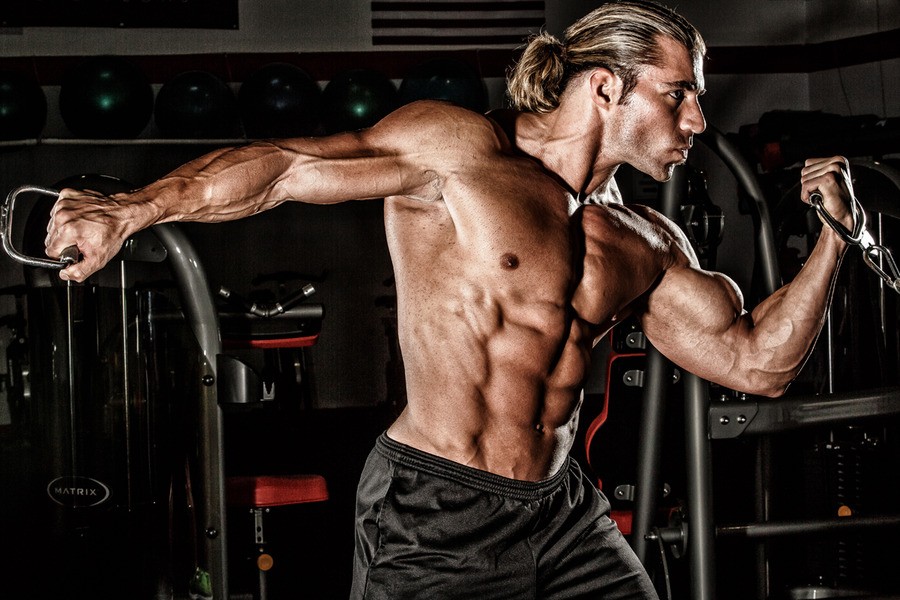 Getting more clients for your gym in Dubai
In order to gain new clients and keep your existing clients coming back to your gym in Dubai, you not only need to offer benefits that make your gym more attractive than the competition but you also have to make it stand above others for branding. Love of Dubai with the biggest and largest is evident from the The 828-metre (2,717 ft) tall Burj Khalifa in Dubai, which has been the tallest building in the world since 2008. People in Dubai pay attention to the kind of marketing you do to claim your spot in the market you serve.
Inline with the biggest, The Worlds largest fitness Expo is going to be held in Dubai in Nov 2016. What could be a better than this mega event; to market your gym, for more clients and cement your brand name. The fitness industry in Dubai is in early stage of growth, which means there is room to capture as much market-share as possible, before the market fully forms. The right kind of marketing for any fitness center is one; which is sustainable in the long term, but becomes profitable over a short period of time. Once a potential client has taken the time to come in to the gym, there is a very good chance of getting them to sign up.
This is the main reason, either you have tens of thousands of people come into your gym in Dubai or you take the gym to them. By participating in the Biggest Fitness Exhibition in Dubai, you will be able to setup your gym and take advantage of all those you interact with face to face.
Getting in early is the key, it will allow you to
1. Get News Mentions and Brand Exposure
We have a full Public Relation team, working 24/7 around the clock, to promote the worlds largest expo taking place in Dubai in Nov 2016. We will be helping every gym client tap into this team, to take advantage of the media opportunities. It is no secret, "the bigger and more unusual the event", the better the media coverage will be and it doesn't hurt when the event is going to be under the patronage of DSC in Dubai.
2. Increase Foot Traffic and Sales
As mentioned above, when tens of thousands of customers can't come to you, take your gym to them instead. On the three days of the expo, you're sure to see a swarm of foot traffic, as people flock to try your equipment, expert advice and act on the call of action, which we can help you put together. Be sure you're prepared to handle the volume, with extra staff, personal trainers, sales managers on hand, to keep things running smoothly. You'll not only see greater sales during the event, but if you follow our advice you stand to gain many more regular customers also.
3. Reach a Targeted Audience
There is nothing better than target advertising. It works because the people who are there, already value their health and fitness. They have the desire, they are interested in better healthy living and they have the money to spend towards it. For instance, instead of just setting up a generic display, you can tailor it to exactly the kind of people you want. By tailoring your event to the type of customers you hope to attract, you are able to target your desired demographic exclusively. Try to come up with an angle that will make your participation stand out from the crowd. All of the marketing efforts you put towards your expo participation will also benefit your brand, as even those who don't attend will remember the promotion and may stop in later to check out your gym.
How important is health in Dubai?
Dubai is growing very fast for the health and wellness. More and more people in all parts of Dubai are taking the steps to stay fit, they buy gym memberships, workout, have personal trainers and they buy supplements needed to fuel their body. As a gym or a fitness centre owner in Dubai, you would want to get as many paying members to the gym as possible and would want your gym and your trainers to be the first point of contact for those wanting to stay fit.
The whole reason you have a gym in Dubai because you realized an opportunity.  Build it and they will come, doesn't work that well. You spent money towards the space, manpower and the equipment to serve people face to face and you are good at converting those who walk in. How you bring them in, depends on your location, target market and your marketing efforts. Spending money on marketing is a must. Faster you get to profitability, faster you will be able to expand the opportunity.  You already know, more people you or your staff see face to face, better your sales are. This clearly shows a co-relation with face to face interaction and sales.  You must do more marketing, which gets you face time.
The key for health and fitness gym in Dubai is to participate in the biggest face to face opportunities you can find. In this regard, those who know the Biggest Fitness Expo in the world is taking place in Dubai in Nov 2016, they are taking steps to secure their spot.
Why fitness expo is a very good marketing opportunity for your gym?
Because the entire event is focused on health and fitness and it is the biggest targeted event in the Dubai or entire UAE for gym owners. The advantage you have is, it is right in your backyard. Imagine face to face interaction with tens of thousands of people over a three day period. Not only you get to promote your brand but you actually get to sell your memberships on the spot. Make a statement, show people you are the big fish in Dubai.
Contact us right now by filling the form below. You will never be alone, we will be there to support you every step of the way.
INTERESTED IN SPONSORING AND EXHIBITING?
DOWNLOAD THE FITNESS EXPO DUBAI BROCHURE.
The Fitness Expo Dubai is set to be the World's Largest Fitness Expo and provides businesses, brands and professionals the perfect opportunity to maximize their exposure, awareness and sales.