First In-Trinity Course in Dubai
Date: 26th November 2016
Venue: Fitness Expo Dubai – Dubai International Marine Club
Sign up online: https://in-trinity.com
Course co-hosted by Matrix UAE
Starting 9AM until 6PM on 26th November 2016 at Dubai International Marina Club
THE ORIGIN OF IN-TRINITY®
In-Trinity came from an inspiration I had while lying on a mound of grass next to a riverbed in Brazil.
As I lay there, I began to stretch and it struck me that if I could put my hands under the earth I would be able to
expand my movement and go deeper than the ground would allow.
I began to explore movements on the incline and decline and was elated to discover that the possibilities were endless.
I went home and placed a park bench on a rock in my garden. I worked with angles for about a year before I found the one that captured the feeling I first had at the riverbed in Brazil. I brought prototypes of this discovery to my partner,Matrix Fitness, who infused the innovation with intelligent engineering and worked with me to bring In-Trinity to life.
In-Trinity is an elevated fitness board and training program designed to build strength, balance and flexibility,
coordination and agility. For the first time, In-Trinity takes the workout off the floor, providing access to
entirely new movements and completely redefining the training environment.
I invite you to discover this transformational exercise experience and boundless group training opportunity.
The more you use In-Trinity in your programming and personal practice, the more possibility and reward you will discover.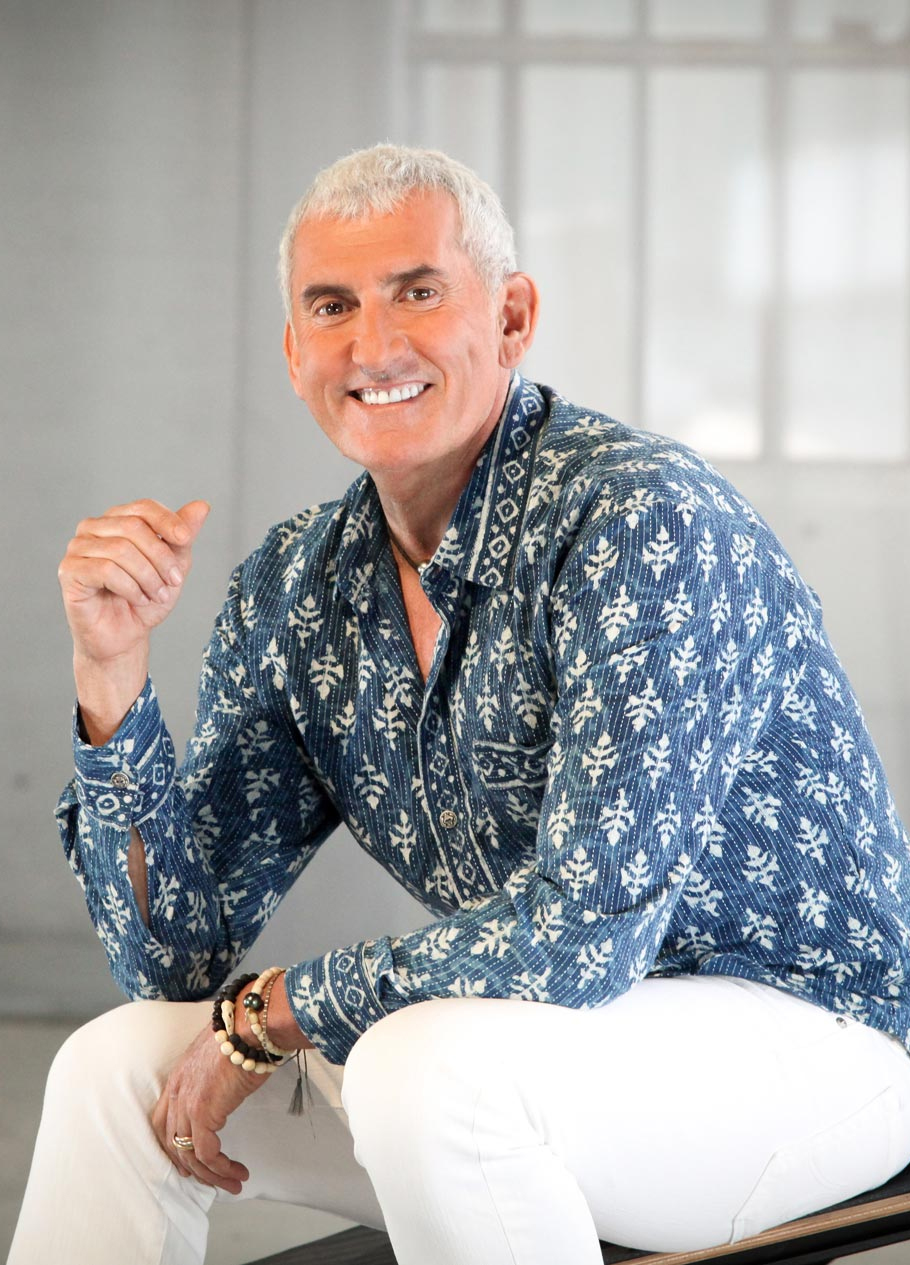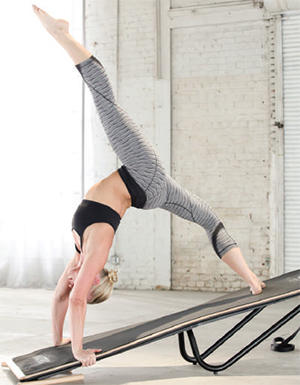 DISCOVER IN-TRINITY
AN ELEVATED PRACTICE. A NEW PARADIGM.
In-Trinity® is a practice that accesses development of the mind & body through movement. The Johnny G In-Trinity
Board by Matrix redefines the training environment. With new opportunities for movement below the board,
this practice builds strength, deepens flexibility and improves balance, coordination and agility. For the first
time, you can take your training further than ever possible before.
In-Trinity programs breathe new life into traditional practices like yoga, Pilates and martial arts.
Uniquely designed by Johnny G, this "energy-in" practice promotes
physical and mental wellbeing for all fitness levels.
Some benefits of In-Trinity Training
1 Improved ability to perform everyday activities
2 Enhanced athletic performance
3 Improved balance and stability
4 Reduced risk of injury
5 Improved posture and stronger bones
6 and more.